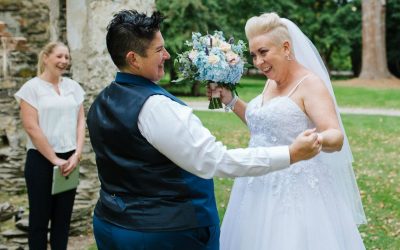 Here's a few ways that you can include this traditional wedding rhyme in a new way AND make your wedding really stand out...
read more
"Thank you Charlotte for assisting us in having the perfect, most romantic wedding day! We appreciated all your input and direction. We will be in touch in a few years when we are ready to renew our vows"
– Keeley & Baz x
"It was a wonderful day and Charlotte managed to write the perfect ceremony for us. We are so thankful to find a celebrant who related to us"
– Amy and Casey 
"We received so many compliments about the ceremony — and that wouldn't have been possible without you! Your youth and enthusiasm was the perfect fit for our relaxed garden ceremony."
– Holly and Mike x