It's your wedding day, and the weather is crappy . . . what the hell are you supposed to do now? You've chosen a Queenstown wedding to marry your love amongst the mountains with breathtaking views. But what happens when the weather doesn't play along? Here's our advice:
It's OK to be disappointed
We understand that it can be really stressful to wake up to torrential rain and howling winds on your wedding day, so take a minute to be totally bummed out. This is OK. Have a bit of a whinge and a moan, and get this out of your system early and quickly.
Accept what you can't change
No matter how well planned your wedding is, one thing nobody can control is the weather. The sooner you accept that the weather isn't playing ball with your plans and get on with having an amazing wedding day, the more you will enjoy the day as a whole.
Be flexible
For elopements and small weddings sometimes it's possible to bring your wedding forward or push it out to take advantage of a gap in the bad weather. This is when having a wedding planner or coordinator can come in really handy as they step in to make sure all your vendors are on board for the revised plan. Keep an eye on the weather forecasts ahead of time to be as prepared as possible.
Go with plan B
If you're working with a good celebrant or wedding planner you're likely to have a solid plan B for your Queenstown/Wanaka wedding day. I always tell couples that although plan B is a last resort, you must be happy to use it if need be. The key is not to dwell on plan A. Put plan B into action as soon as possible, and stick with it!
Get awesome wedding photos
Moody skies, rainy days and, if you're lucky, rainbows make for really unique and special wedding photos. A quick Google or Pinterest search should give you and your photographer heaps of inspiration.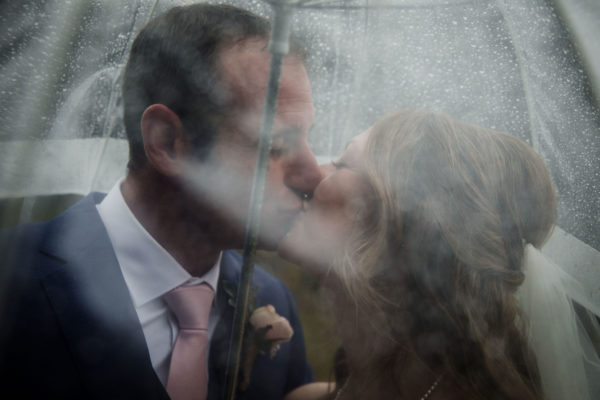 Photo by Holly Wallace Photos & Films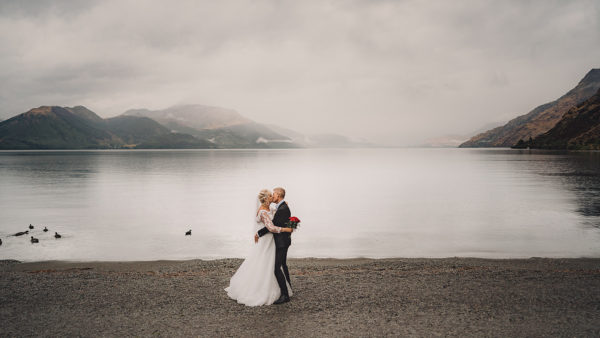 Photo by Kellie Francis Photography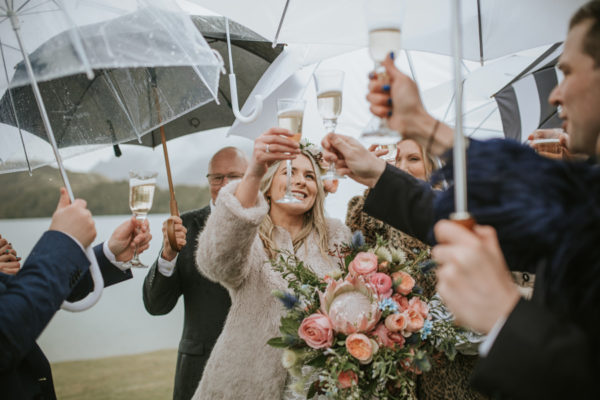 Photo by Alpine Image Co.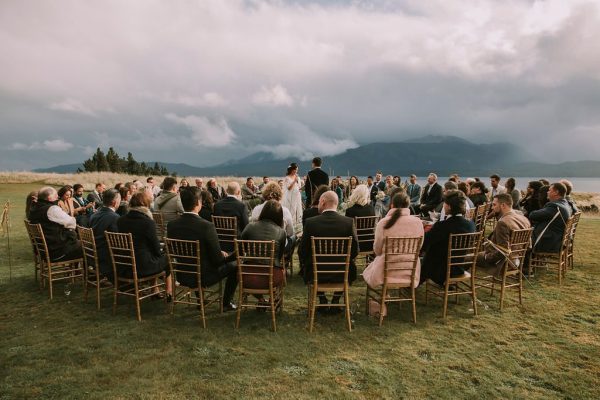 Photo by Charlotte Kiri Photography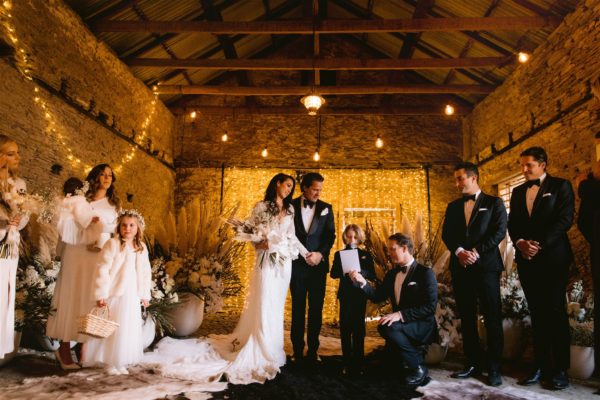 Photo by Pollard We Are
As always, enjoy yourself!
This advice goes for your wedding day whatever the weather. Make the most of your big day, you'll only get one shot at it. Be present in the moment and thankful for your partner. Soak everything in and enjoy!
TO MAKE A START ON YOUR OWN QUEENSTOWN WEDDING CONTACT US TODAY!