Will you have friends and family missing on your Queenstown wedding day?
It might be because of Covid-19 travel or gathering restrictions, personal circumstances, or loss. But, you can still include missing guests in your wedding day. Getting creative with your wedding ceremony is a great way to still feel connected to those who couldn't be there. And your friends and family will appreciate any efforts you make to acknowledge and honour them on what's ultimately YOUR day.
Here are some ideas to include your loved ones from afar…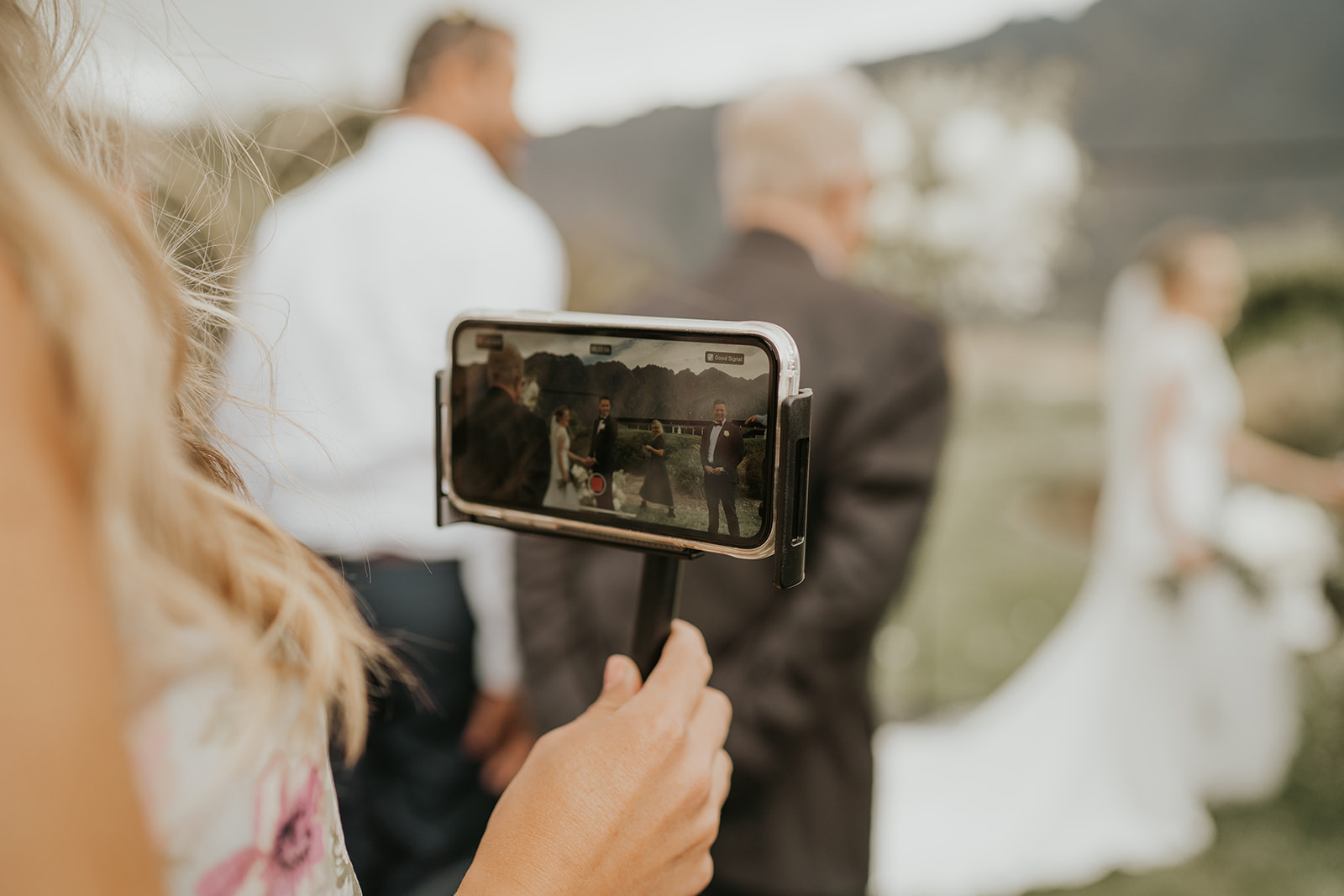 1. Live streaming
Streaming your Queenstown wedding allows friends and family around the world to tune in to your wedding ceremony live as it happens. They'll love hearing your wedding vows in the moment and watching your iconic first kiss as they view your Queenstown wedding ceremony in real time.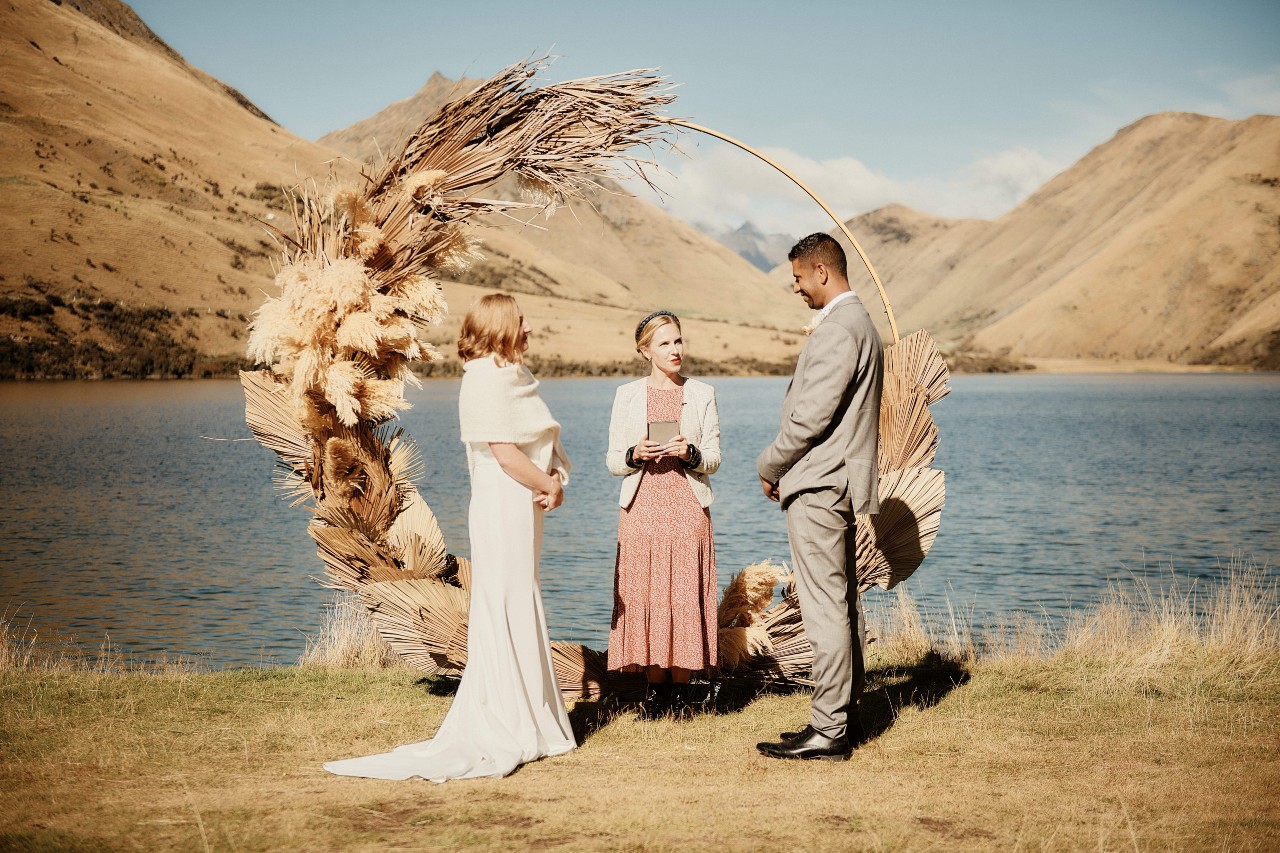 2. A reading/poem of their choice
Ask a missing guest of honour to choose a reading or poem to be shared during your Queenstown wedding ceremony. They could work direct with your celebrant and surprise you with their choice on the day, or you can choose your favourite from their short list. Your celebrant or any of your guests there in person can present the reading/poem aloud during the ceremony.
Check out: 3 Fun Poems For Your Wedding Ceremony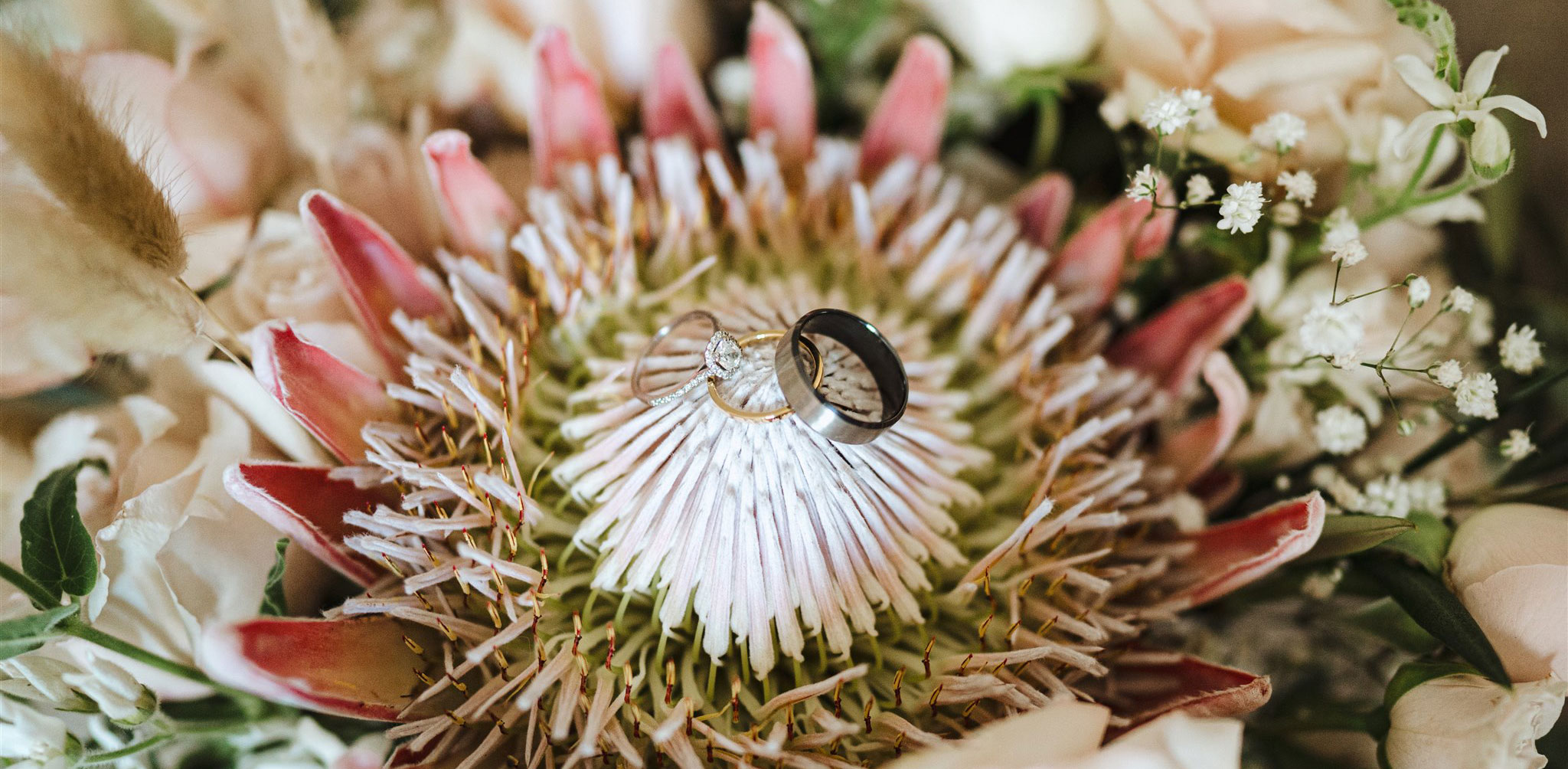 3. Use their favourite flowers
Are you missing someone who had a favourite flower or colour that you can include in your Queenstown wedding flowers? Talk to your florist about incorporating some special blooms in your bouquets and buttonholes.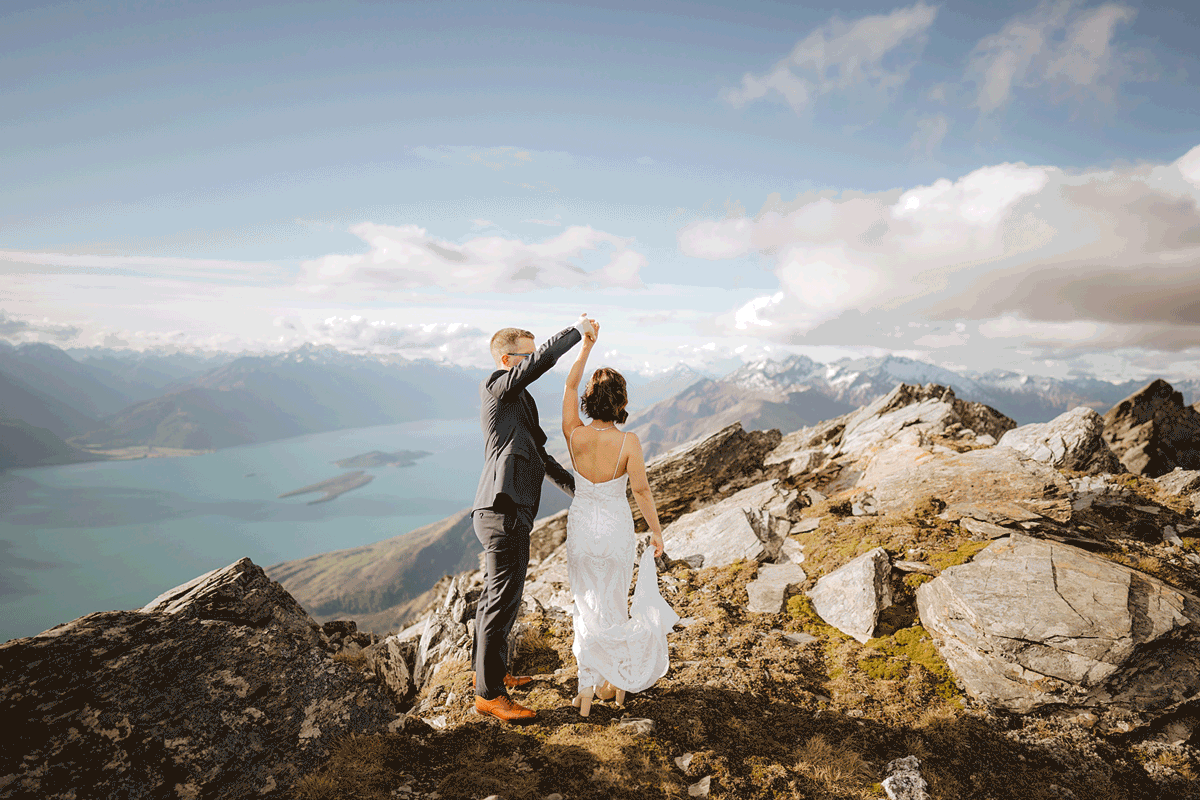 4. Play sentimental songs
When curating your Queenstown wedding playlist you can include songs that remind you of the friends and family who can't be with you on the day. This might be a favourite song of theirs, a song that played on their wedding day, a song with lyrics that are meaningful to your relationship with them, or any other sentimental connection.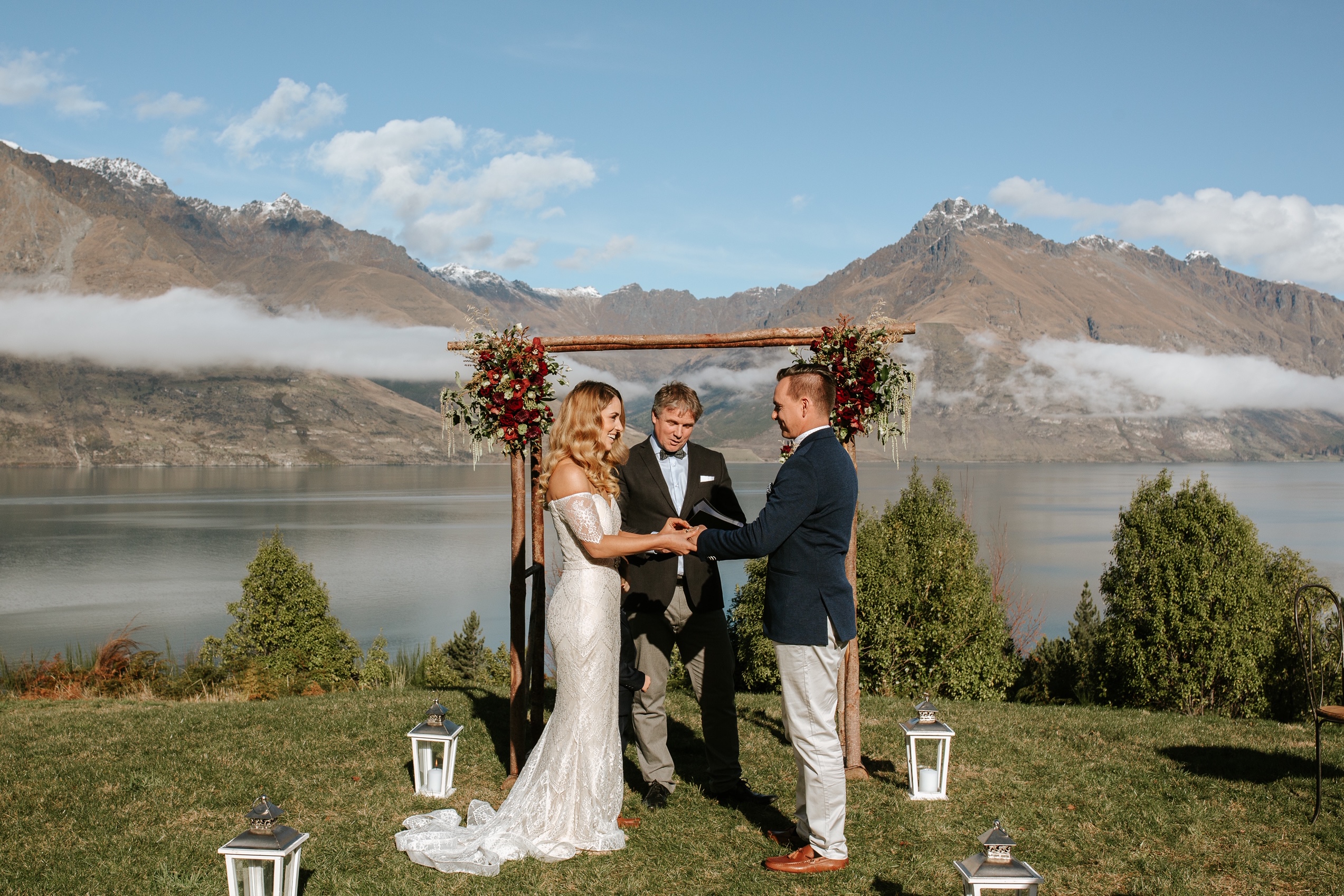 5. Personal messages
Ask your friends and family to write a short message of their love and well wishes that can be read during your Queenstown wedding ceremony. Again, you can vet them first before forwarding onto your celebrant, or have a surprise on the day as your crew coordinate with your celebrant directly.
6. Display photos
If you're really going to miss seeing the friendly faces of your favourite people then why not print and display them for your Queenstown wedding day? You could pop their photos on seats amongst your other guests, have them on a side table of honour, or hang them up around your venue. To be more discrete, opt for a locket with the photos inside.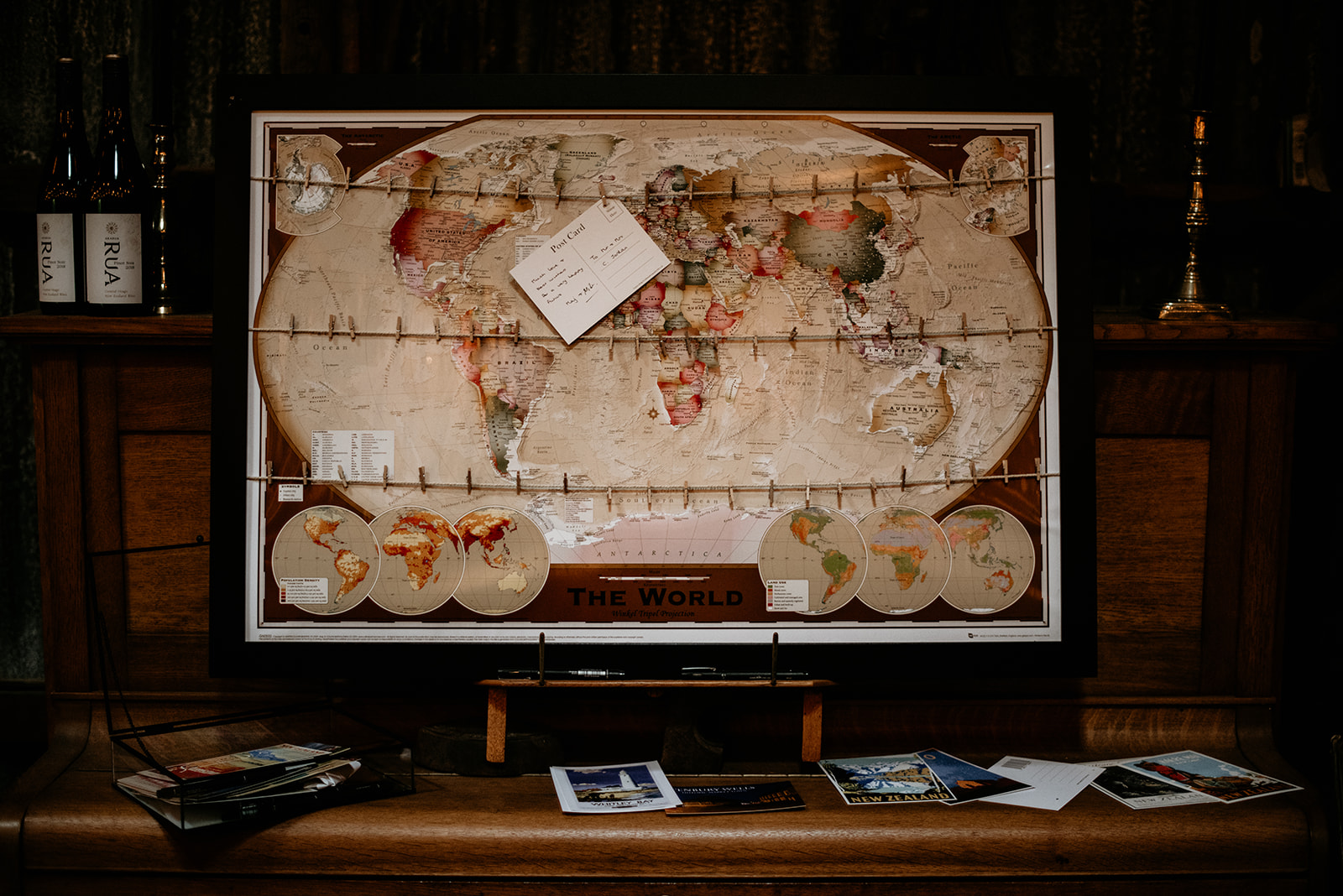 7. Write them a postcard
Grab some local Queenstown postcards and address them to your friends and family around the world. Prepare your messages to loved ones ahead of time and during your ceremony you can sign and stamp these wedding keep-sakes ready for posting. Who doesn't love getting something through the mail that isn't just another bill?!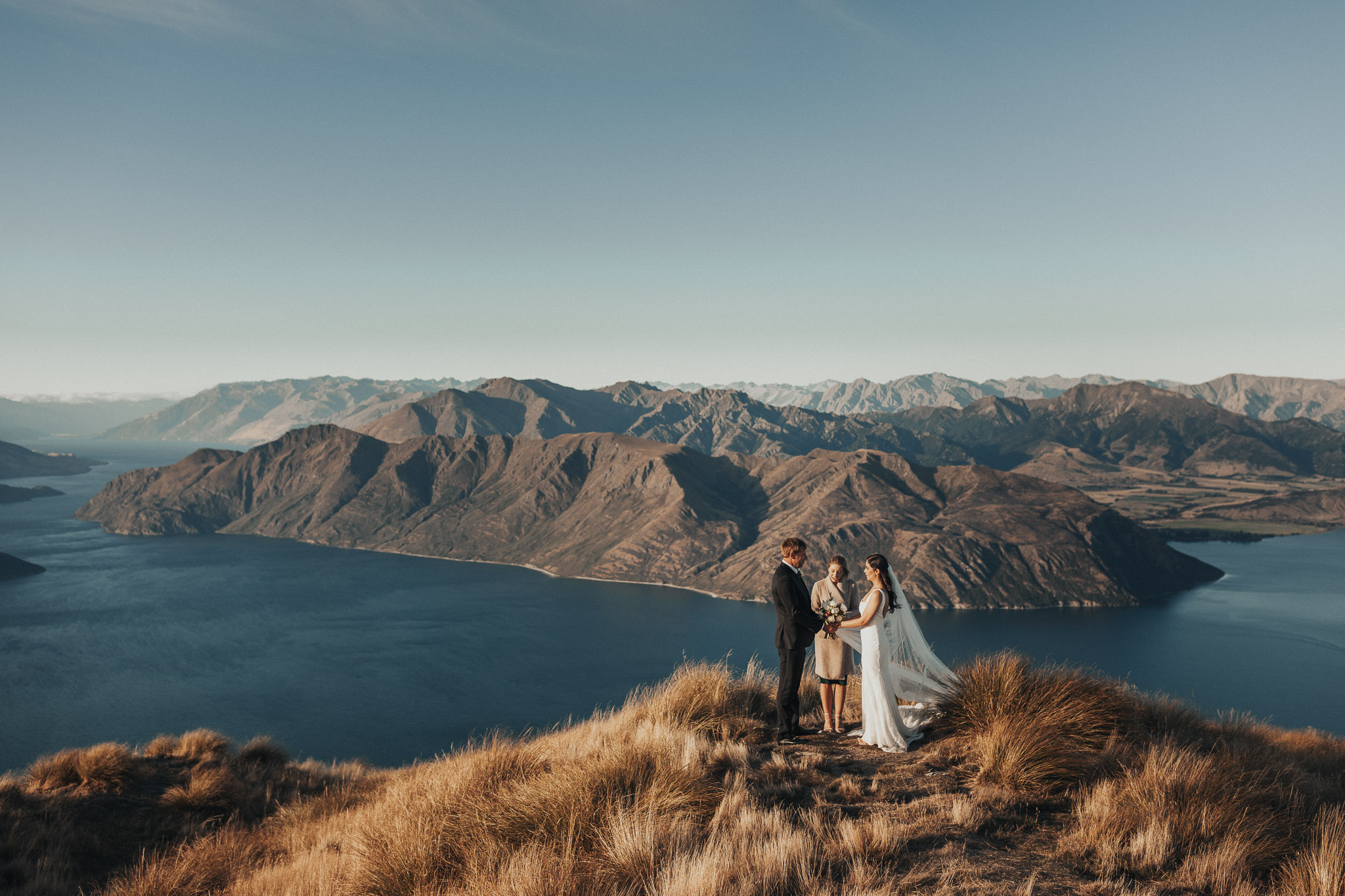 8. Give them a shout out
Sometimes just acknowledging that there are people you love missing on your Queenstown wedding day is enough. Your celebrant can mention them by name to honour the fact that you wish they could be there with you.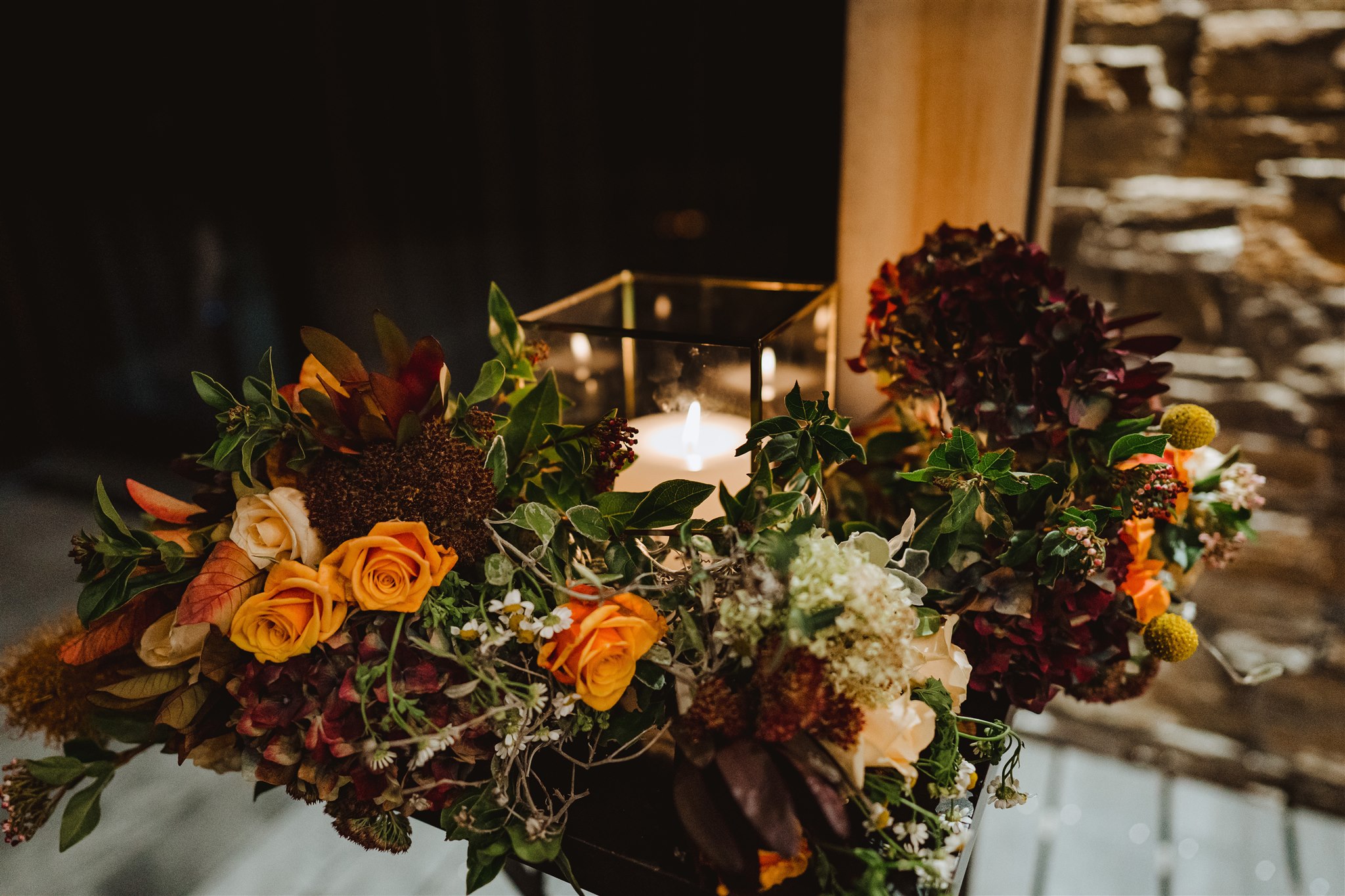 9. Light a candle
If you have loved ones who have passed on from this life then you might consider lighting a candle for them during your Queenstown wedding ceremony. The idea is that as the candle burns for them in the background you are reminded of their love, support, and presence. You can also move the candle from your ceremony space to reception area to continue the sentiment throughout your whole wedding day.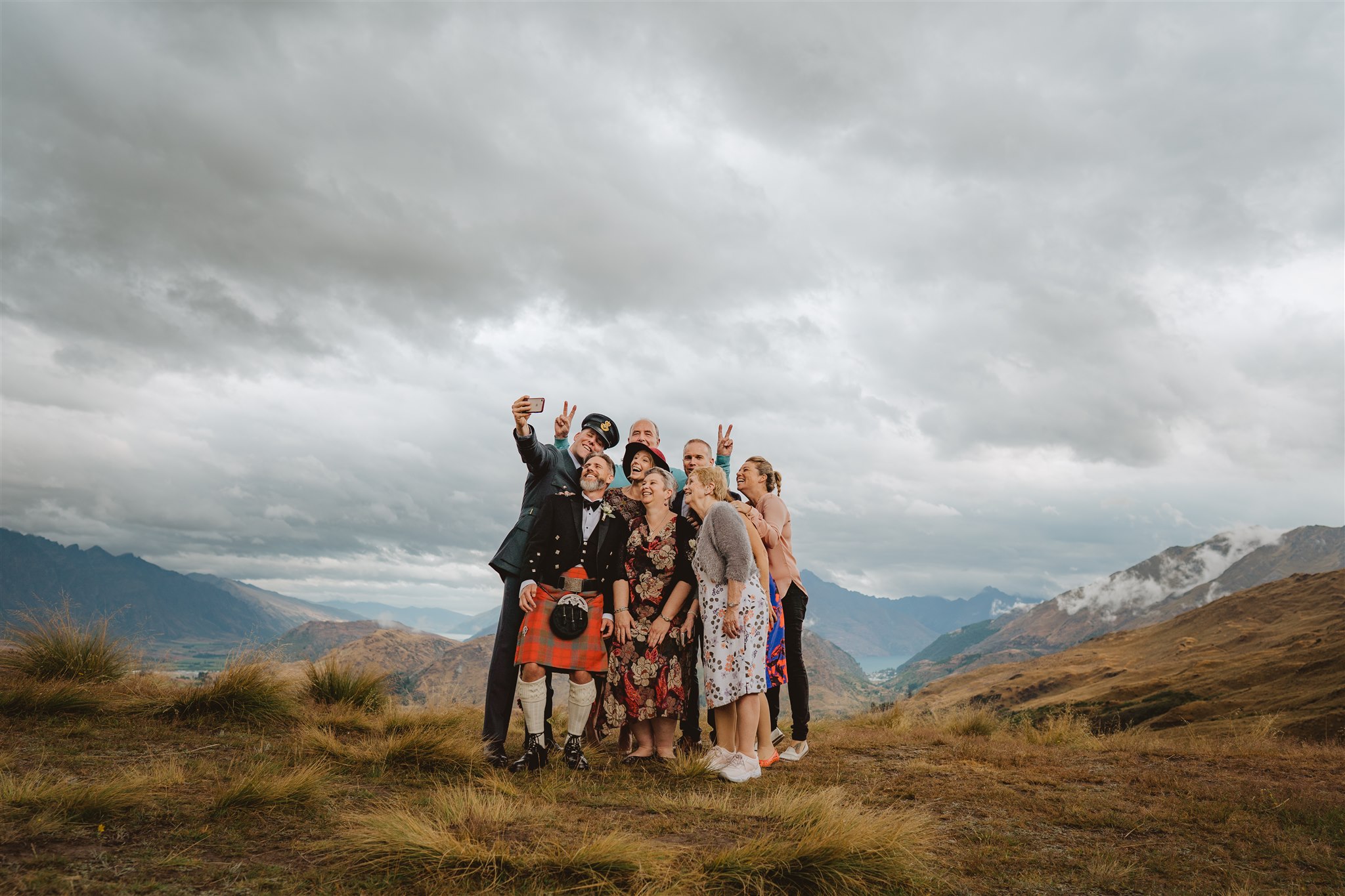 10. Send a selfie
Even the most fast paced photographer will take a few hours to send you some professional sneak peek photos of your Queenstown wedding. So, remember to snap a selfie and send onto friends and family right away. Show off your new rings, the amazing view and your newlywed smiles!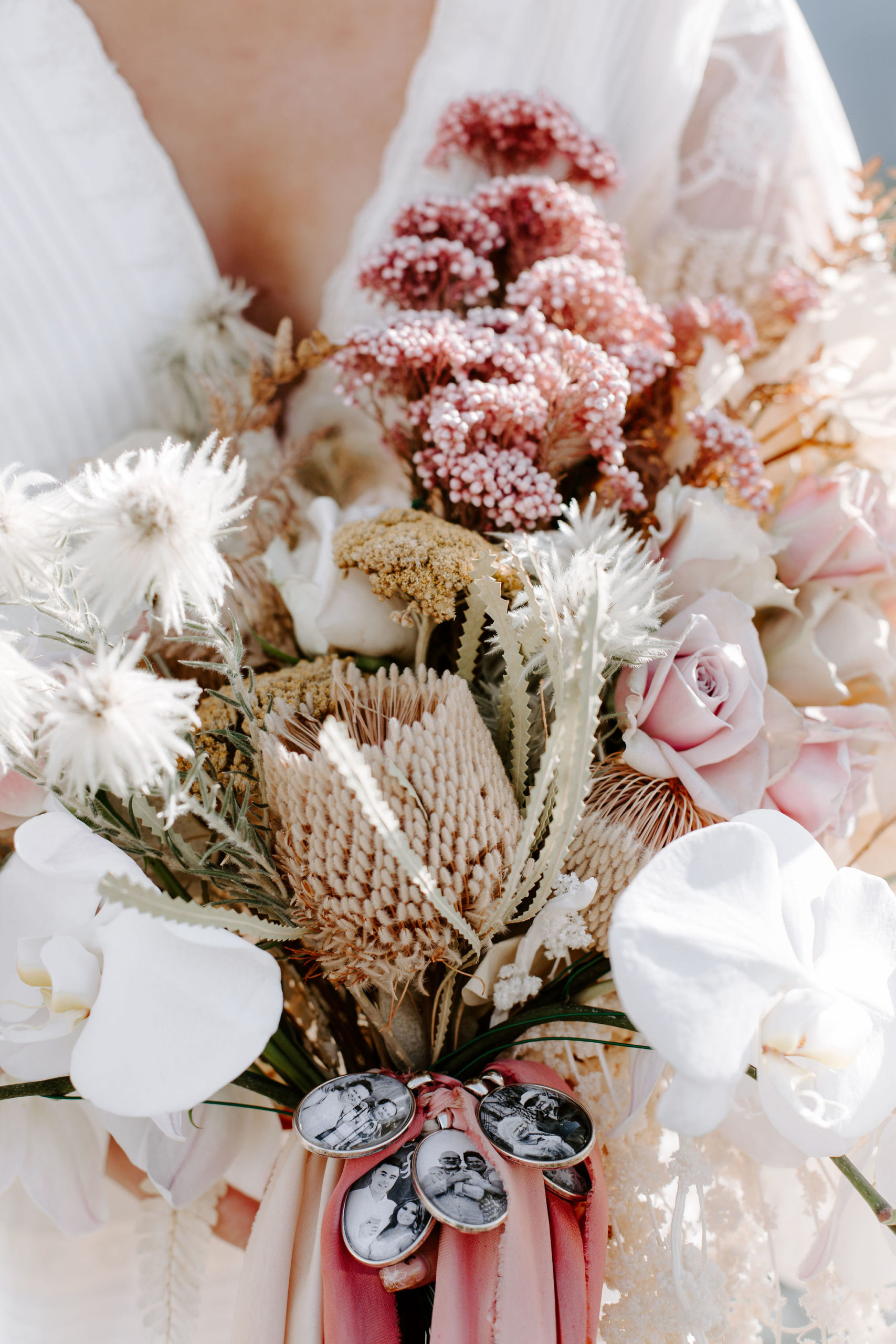 11. ADD PHOTO LOCKETS
For an extra sentimental touch you can add lockets to your wedding bouquet with photos of friends and family. This way, your loved ones will be close to you as you walk down the aisle and the lockets can become wedding day keep-sakes forever more.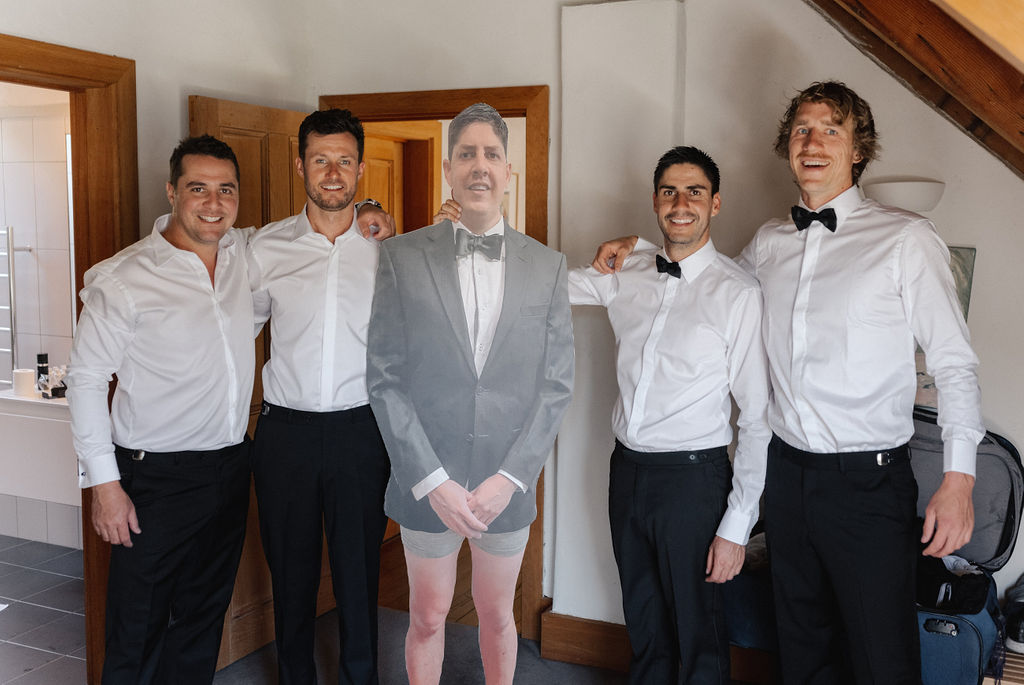 12. CARDBOARD CUT-OUTS
Get a good laugh with a cardboard cut-out of missing bridal party members or other guests. You'll have heaps of fun pretending to share a beer, hanging out in the photo booth, and even walking them down the aisle!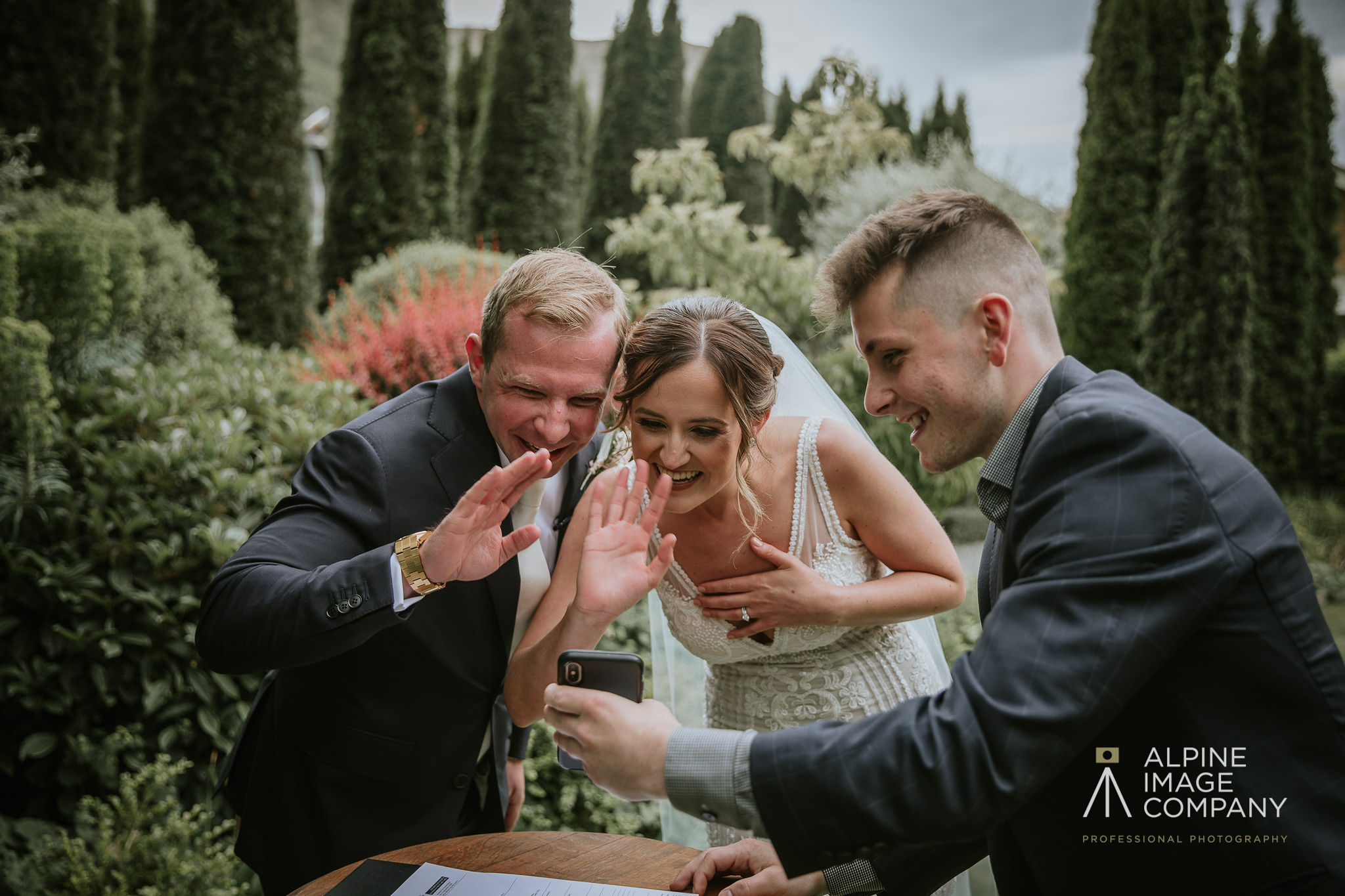 13. VIDEO CALL
Stay connected to guests around via video call during your wedding ceremony. They might be in the pyjamas in bed due to the time difference or they might take the opportunity to dress to impress as if they were there with you!