My first taste of the Queenstown wedding industry was working as a waitress for a top Queenstown catering company. Can you spot me in the photo below with red hair?!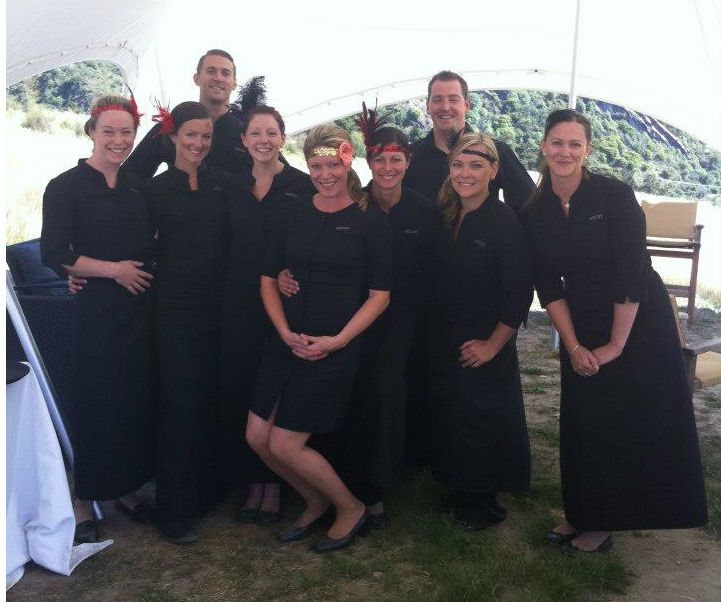 I loved the buzz of a wedding day but I wasn't a very good waitress – I was more interested in eating and drinking than the serving!
Every wedding I would watch the celebrant. While we were running around like headless chickens, the wedding celebrant seemed to show up, do ten minutes work, and leave. Surely I was in the wrong job…
I knew I had the skills for the role  as I have always loved to write, enjoyed working with people and been a confident public speaker, but I didn't have a partner and didn't know much about love, so I tightened my apron and got back to work.
Fast forward a few years and I find myself not only loved up but also engaged to my best friend and number one fan, Brad. Here we are at Brad's cousin's wedding 🙂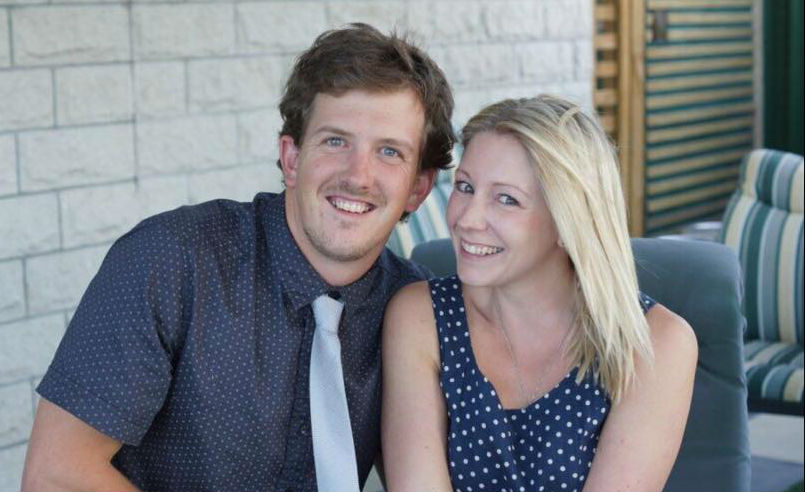 As we searched for a wedding celebrant for our own Queenstown wedding, I now saw this role in a very different light. I realised that our celebrant would set the tone for our whole wedding day and we wanted something special and personal but also fun and laid back. We really wanted a young and fun celebrant who we could relate to and trust with our big day.
So the idea of becoming a wedding celebrant returned to me. If we wanted a fun and unique wedding ceremony, maybe other couples would too?
Now I help couples from all over the world to create their own unique wedding ceremony and Queenstown wedding. Every couple I work with has their own story, and so no two wedding ceremonies are the same.
I'm so lucky to be involved in all kinds of weddings from simple elopements to large lavish weddings, same-sex ceremonies, and mountain top heli-weddings!
If you're planning your Queenstown wedding I'd love to hear from you. Contact me today! 😊