Your Big Day – The Official Business Launch with Free Bubbles!!
If you were getting married tomorrow, what would you want from your wedding ceremony? Something special, unique and personal to you?
I've been a Queenstown wedding celebrant since November 2015 and have already married many happy couples in their very own personalised Queenstown wedding ceremony. Now that the busy summer wedding season is over and before our schedules are packed full of Winterfest, skiing and mulled wine, I'm hosting an official business launch party for Your Big Day.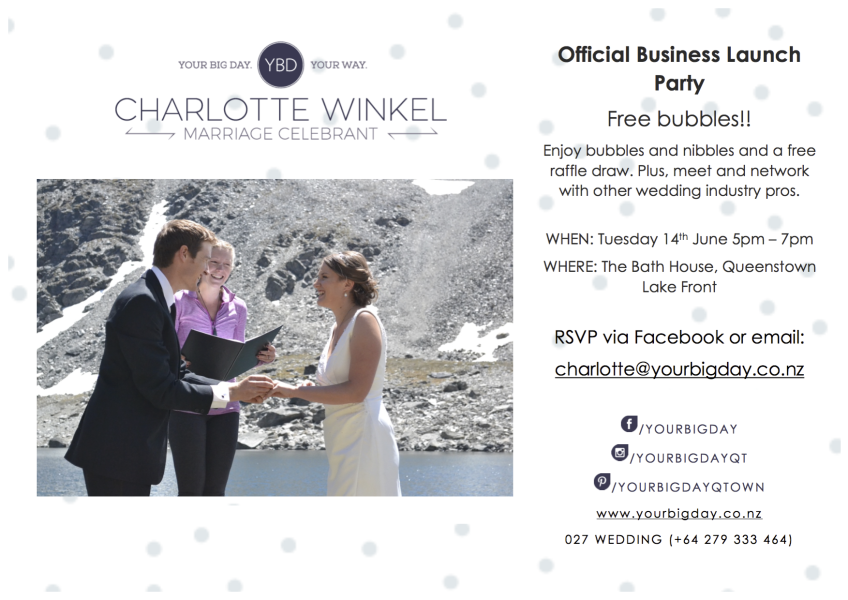 Join me at one of Queenstown's hidden gems, The Bath House on Queenstown lakefront, from 5pm Tuesday 14th June. There will be free bubbles, tasty nibbles and a raffle prize draw as an extra thank you for your support.
Please RSVP via email to charlotte@yourbigday.co.nz or the Facebook event.