To celebrate Queenstown Gay Ski Week 2016, Your Big Day launched the YBD Queenstown Same Sex Wedding Giveaway. More than 80 couples entered and on 3rd September I announced the winning couple via live video.
Introducing our winning couple, Dan and Allen of Queensland, Australia…
1. Congratulations! How does it feel to win the Queenstown Same Sex Wedding Giveaway?!
Dan: Overwhelmed!!! It took a few days to sink in that we had won. But we're very excited!!!
Allen: It couldn't have come at a better time. We live in Australia and we have been waiting to be able to get marry in our country for many years now. Winning a Queenstown wedding is just amazing, thank you!!
2. Tell us about who you are, where you're from and what you do…
Dan: Dan Jarvis, 35 years old. I am 98.5% deaf and communicate bilingually, English and Auslan (Australian Sign Language). Born and bred in Byron Bay, NSW Australia, currently living in Brisbane Queensland, Australia and have been for 17 years. I went to Mullubimby High School and completed my Bachelor of Business at Monash University. I am a Human Resources Professional and currently completing my Master of Business Administration (MBA) at the University of Queensland.
Allen: Allen Broad, 37 years old. I grew up in Northern NSW of Australia. I went to Alstonville High School and went on to complete a Bachelor of Food Technology at the University of Queensland. These days, I am a real estate agent for Re/Max Advantage selling Brisbane seaside suburb of Wynnum and Manly.
3. Tell us how you met and how long you've been together…
Dan: Allen and I met in Brisbane on Queen's Birthday weekend, 10 June 2002. I met Allen a month before my 21st birthday. This was the best birthday gift!! Allen and I have currently been together for 14 years and will be celebrating our 15 year anniversary next year when we get married.
Allen: Dan and I met at the infamous Wickham Hotel in Brisbane over several drinks and exchanged numbers. We are together almost 15 years now and I wouldn't changed a thing.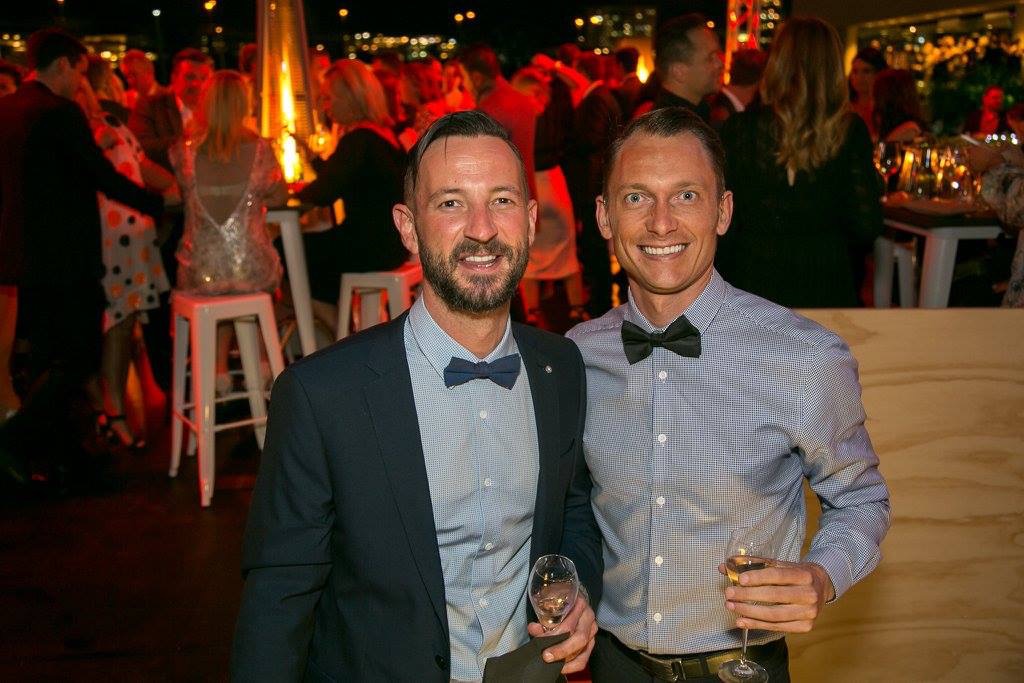 4. How did you find out about the Queenstown Same Sex Wedding Giveaway?
Dan: We were in Queenstown for Gay Ski Week and I was just having a quiet afternoon with a friend in the hotel. We were discussing about the various Gay Ski Week events on offer and came across the Queenstown Same Sex Wedding Giveaway on Facebook.
Allen: I didn't have a clue!! We landed back home in Australia after the most amazing week in Queenstown for Gay Ski Week. Suddenly Dan announced that we had won a wedding!! It was the cherry on top of such an amazing holiday.
5. What made you want to enter?
Dan: After a quick read of the Queenstown Same Sex Wedding Giveaway prizes, I thought "yeah, this sounds like a perfect wedding". I entered because I want our wedding to be the most memorable day for us both, and in the most perfect location that we both love. And of course, that's Queenstown, New Zealand. You can't get a better location than Queenstown for a wedding. We still don't have marriage equality in Australia yet, so frustrating!!
Allen: I had no idea that Dan had even entered us in the competition!
6. What do you love most about Queenstown?
Dan: The beautiful scenery, the culture, and the very kind, accepting and happy kiwis. Allen and I visited Queenstown 10 years ago as our first ever overseas trip together and was great to be back again in 2016!!!
Allen: Queenstown is picturesque. It's like living in postcard and its only a 3 hour flight away for us in Australia. Queenstown really is the perfect location for our most important event.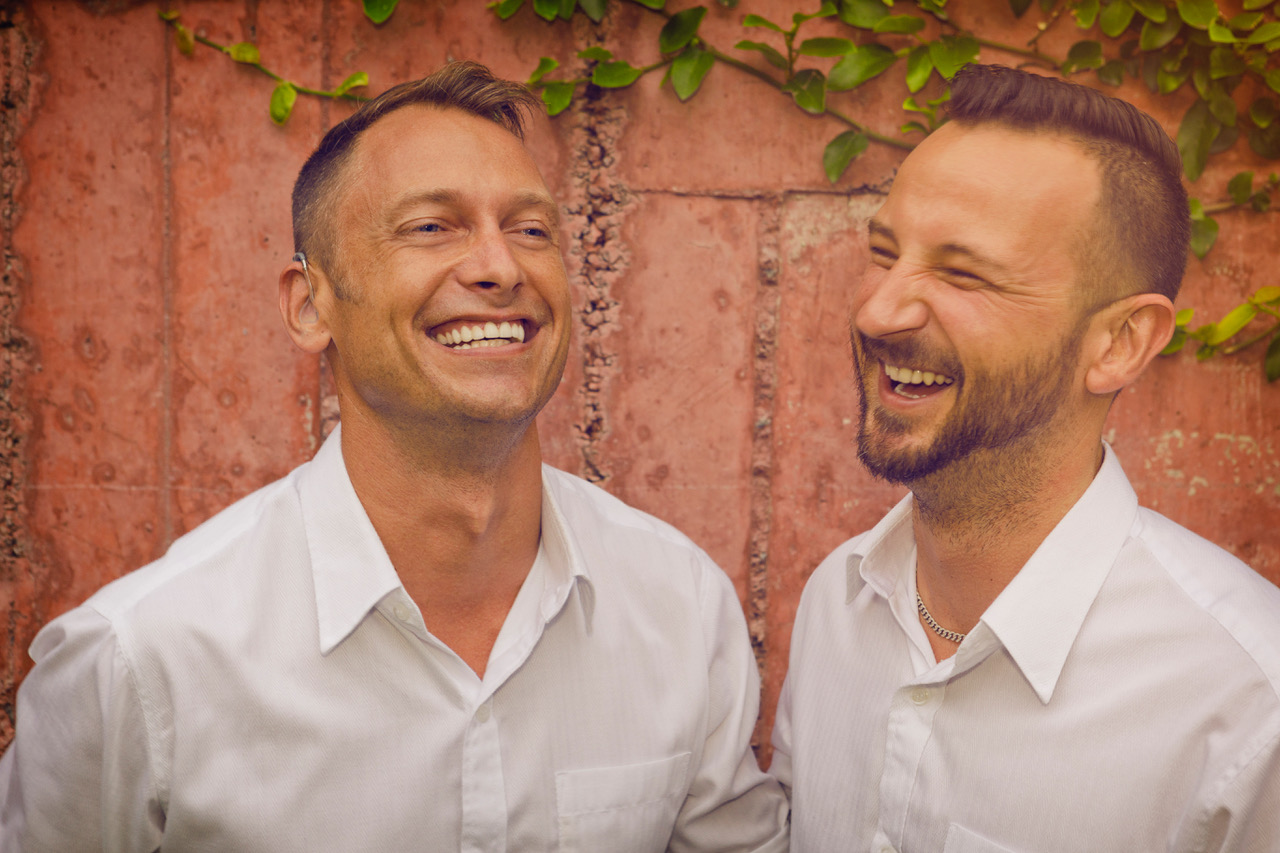 7. Do you have a date in mind for your Queenstown same sex wedding?
Dan: We have decided to have a wedding during Gay Ski Week 2017, so September 2017… and everyone's invited!! Our wedding will be about celebrating our lives together with family and friends who have all played an important part of our journey.
Allen: Absolutely. I think it's important to celebrate our wedding commitment during the festival of Gay Ski Week in Queenstown next year, 2017. It will be such a perfect time to share with our international friends and enjoy our special day while there's so much other excitement in the air.
***VIEW YOUR INVITATION TO DAN & ALLEN'S OPEN DOOR QUEENSTOWN WEDDING HERE!!***
8. What Queenstown Same Sex Wedding Giveaway prizes are you most excited about?
Dan: I am excited about everything in the package as it will make our wedding the perfect day. To fly up to the Remarkables mountain range (with Helitours Queenstown) and to capture some amazing photos of this special occasion will be the most beautiful experience. I also cannot wait to put Allen on the AJ Hackett Bungy Nevis Swing to see the terror on his face!!!! And film it of course lol!!
Allen: I'm most looking forward to the luxury sports car hire (with Ignition Self Drive) and also capturing the pure class and extravagance of our wedding day with photos on top of the Remarkables mountain range via the helicopter (with Helitours Queenstown)!!
IF YOU'RE PLANNING YOUR OWN QUEENSTOWN WEDDING, GET IN TOUCH WITH ME TODAY: CHARLOTTE@YOURBIGDAY.CO.NZ