A destination wedding in Queenstown combines your perfect wedding day with your perfect honeymoon. Here's some top tips about planning a destination wedding in Queenstown from someone on the ground and in the know – me!
Pick your timing
The best weather in Queenstown – snow or sunshine – is accompanied by limited availability for your preferred wedding vendors, more couples in town to compete with in securing them, and higher prices all around. With this in mind, adjust your Queenstown wedding budget accordingly and plan well in advance for high season (January – April and July-August), or consider an off-season Queenstown wedding.
Take a research holiday
Book a trip to Queenstown and do some hands on research, it's amazing what you can get done even in just a weekend! Take a day to scout out venues for your ceremony, reception and accommodation. Then, use day two to meet some local vendors such as photographers, caterers and celebrants. Along the way you can discover your favourite coffee shop, sample local wines to serve on your Queenstown wedding day, and get more of a feel for where things are and how to get around.
Know the legal requirements
Getting married overseas doesn't have to be complicated, in fact getting married in New Zealand is pretty straight forward! The New Zealand Internal Affairs website has heaps of information and your Queenstown celebrant should be able to guide you along the way. Without the legal paperwork, it's just a pretty expensive party, right?
SEE ALSO: How to Get Married in New Zealand – FAQs
Get some help
Any money spent on an extra pair of hands on deck, effectively buys you more quality time with your partner and with your friends and family. Save yourself some wedding stress and trust a local Queenstown wedding planner or day-of coordinator to handle at least some of your wedding details. Note that some Queenstown wedding venues come with a designated wedding coordinator built into the pricing – bonus!
Give your guests a heads up
When you're asking people to travel to Queenstown for your destination wedding, the more notice you can give them the better. Be prepared to accept that not all your guests will be able to attend. Whilst your Queenstown wedding is a dream holiday for you, it might not be the kind of holiday that all your nearest and dearest want to take too. That being said, it's amazing how many people come out of the wood work for a good wedding!
Arrive a few days early
Give yourself a day or two in Queenstown prior to your wedding day. This allows you time to finalise any last minute details but most importantly relax and enjoy yourself!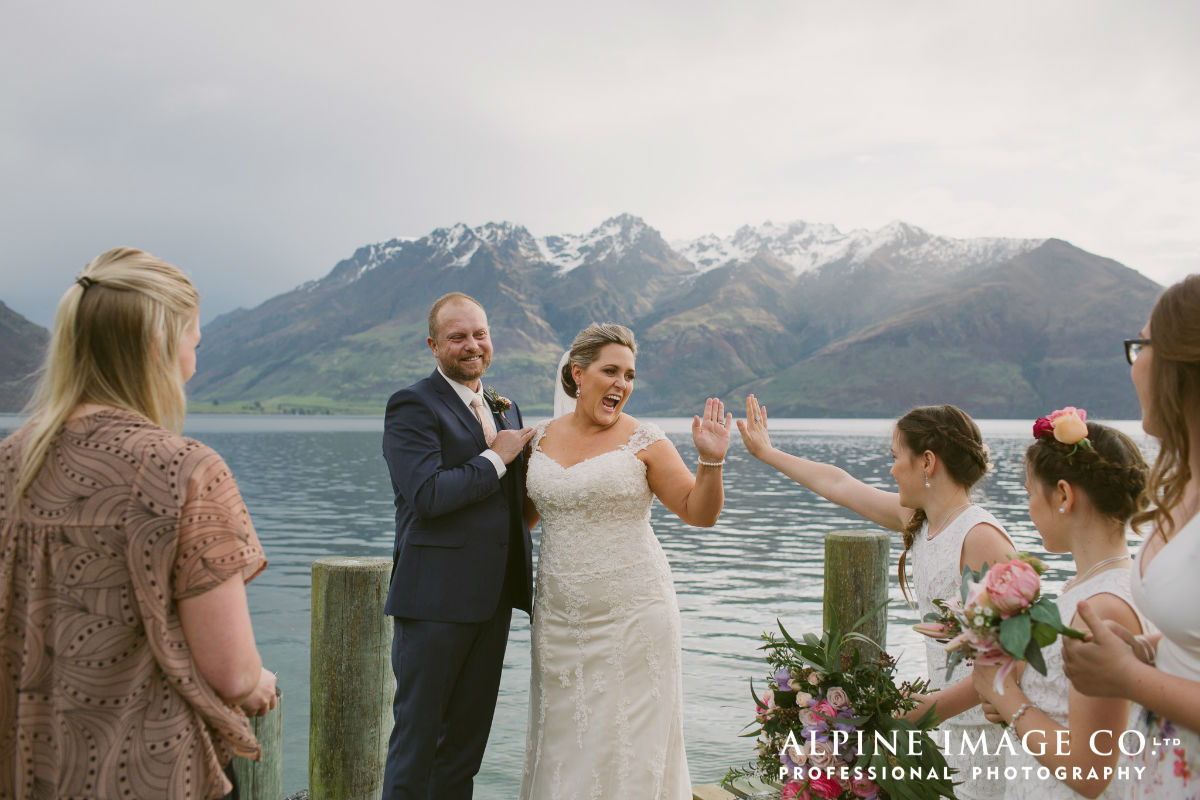 If you're planning a destination wedding in Queenstown make sure you contact me today: charlotte@yourbigday.co.nz