Who is Charlotte Winkel?
You already know that I'm an independent marriage celebrant and wedding blogger. But here's 10 things you might not know about me:
1. I was born in England, but moved to Queenstown in 2010. I wanted adventure, natural beauty and a more relaxed way of life…and I couldn't have picked a better place
2. Brad and I had our own Queenstown wedding in January 2016 – so I can still remember what it feels like to go through all the planning!
3. I registerd as a wedding celebrant in 2015 to offer couples a young and fresh approach to their wedding ceremony
4. We are big animal lovers and have two gorgeous dogs: a Pembroke Welsh Cogi named Izzie and a Chocolate Merle Border Collie called Pip.
5. I love writing and have written for various New Zealand based newsletters, newspapers, blogs, magazines and websites
6. I practice my public speaking skills at the Queentown Toastmasters Club.
7. I'm a member of the Queenstown Wedding Association and also the the New Members Chair for the association
8. You can find me out and about walking the dog, skiing, or mountain biking… but equally likely to find me binge watching Netflix on the couch!
9. I practice yoga regularly after I found it helped me de-stress when we were planning our own Queenstown wedding
10. I love to bake and I make the best ever chocolate fudge cake!
What is a Marriage Celebrant?
A marriage celebrant is someone appointed by the New Zealand registrar to officially conduct marriage ceremonies in New Zealand. Basically the celebrant must present the legally required elements of a marriage ceremony and then register the marriage with the New Zealand Registrar.
But what I love about being a marriage celebrant is creating a wedding ceremony experience that is completely unique for every couple. Yes we tick all the legal boxes, but we have a lot of fun along the way!
The legal requirements of your wedding ceremony are that you say "I do" and sign the paperwork. Thats it, the rest is completely up to you! And this is where I can help…
As your celebrant I will:
Create and deliver a personalised wedding ceremony, just for you
Give guidance on how to write your own wedding vows and provide examples if you wish
Help you apply for your New Zealand Marriage Licence to make it super easy
Help you obtain your New Zealand Marriage Certificate so that it's through your letter box within a few weeks after your ceremony
Make personalised recommendations for other wedding industry suppliers and vendors that fit your personal style and budget
And always be available for questions on anything Queenstown or wedding related
How does it all work?
Choosing a celebrant for your wedding day is an important personal decision. You want to shop around and choose a celebrant who you feel comfortable with and "fits" with you.
I offer a free initial meet and greet to help get the ball rolling. We can do this in person, on the phone, or via Skype or Face Time.
Here are the next steps:
Contact me today to check my availability
We will arrange a time to catch up. This is an opportunity for me to learn more about your wedding plans and ideas so far, and for you to ask me any Queenstown or wedding related questions.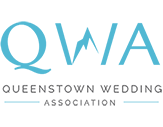 "Thank you Charlotte for assisting us in having the perfect, most romantic wedding day! We appreciated all your input and direction. We will be in touch in a few years when we are ready to renew our vows"
– Keeley & Baz x
"It was a wonderful day and Charlotte managed to write the perfect ceremony for us. We are so thankful to find a celebrant who related to us"
– Amy and Casey 
"We received so many compliments about the ceremony — and that wouldn't have been possible without you! Your youth and enthusiasm was the perfect fit for our relaxed garden ceremony."
– Holly and Mike x